Townend Buttons | Monotype 1348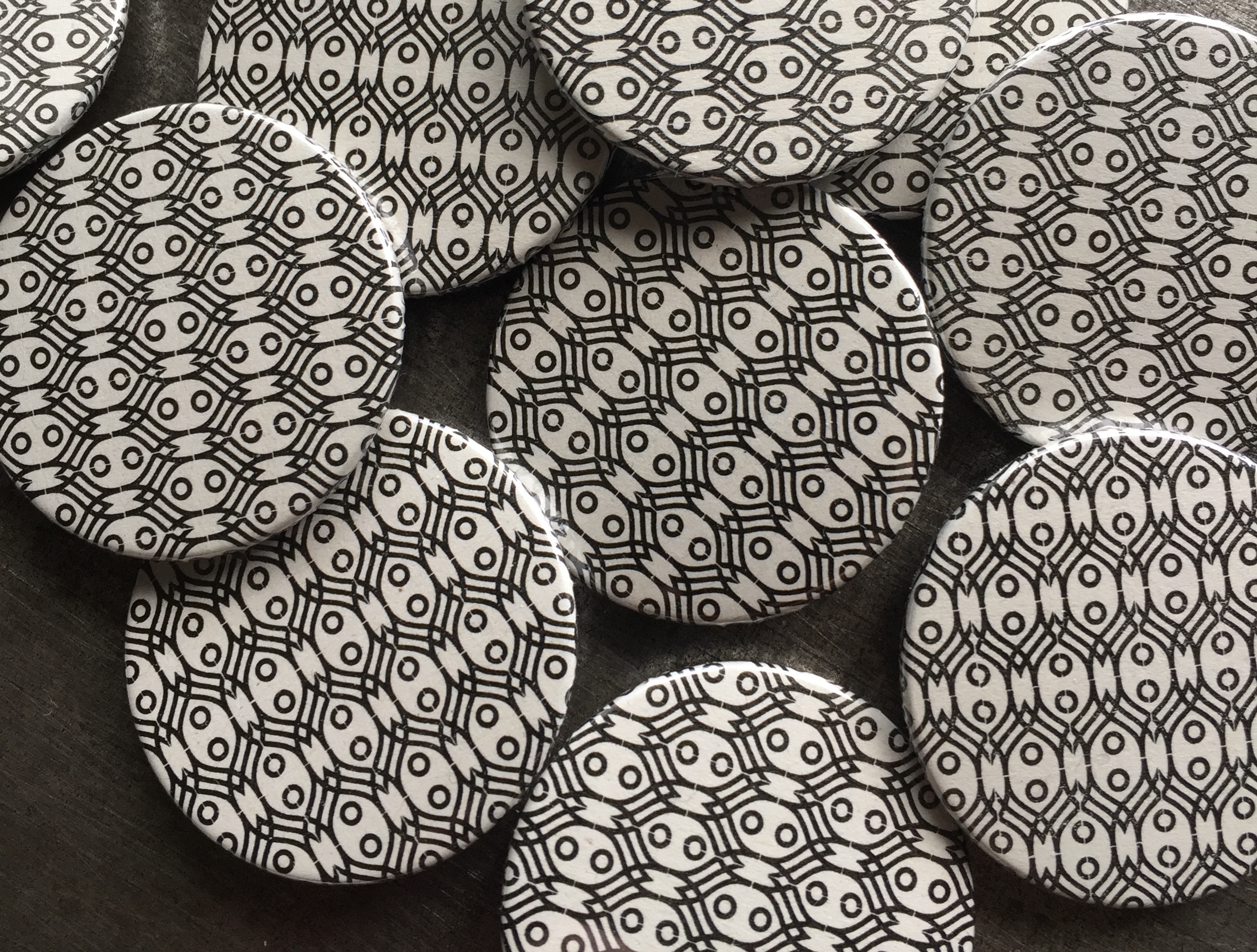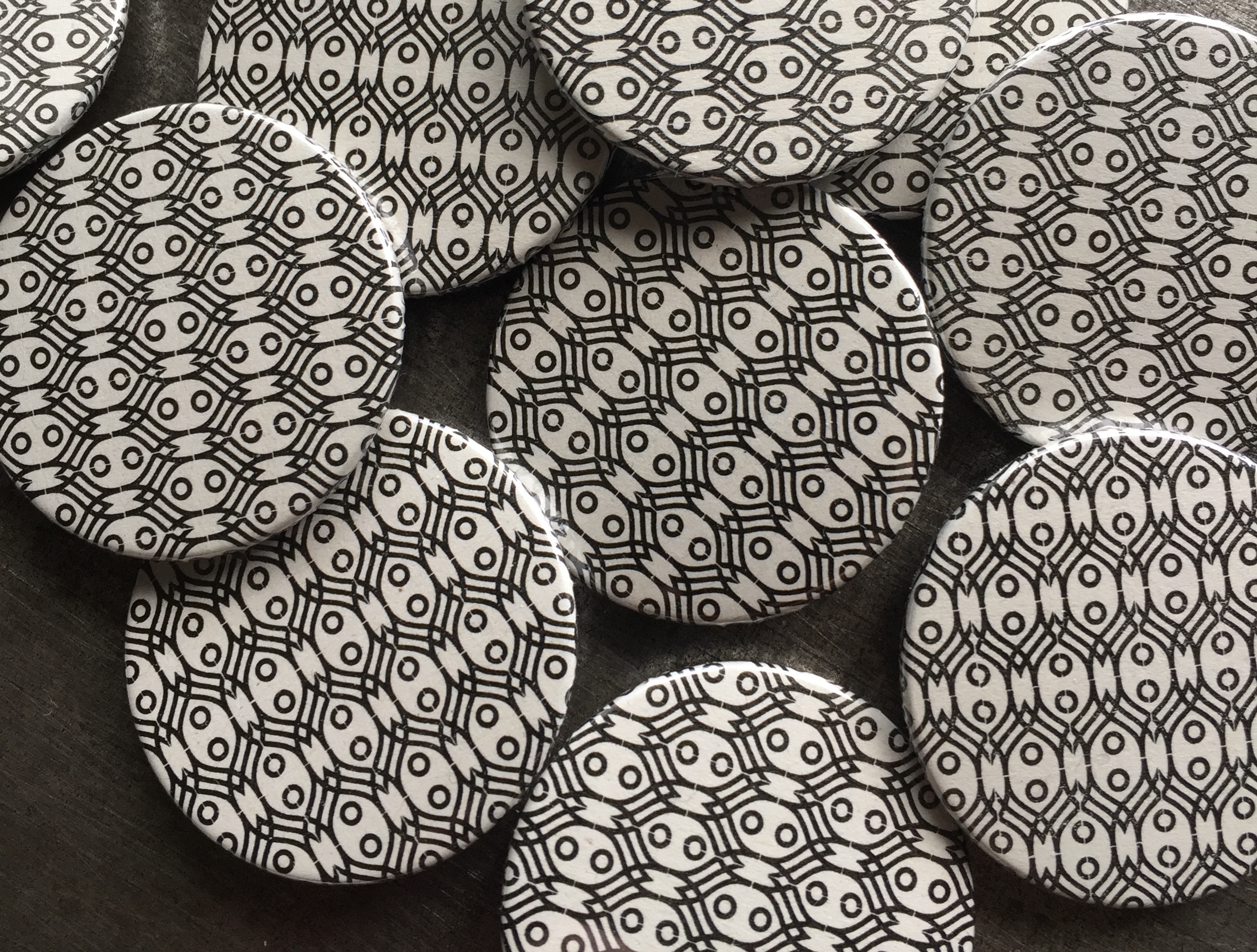 Townend Buttons | Monotype 1348
Letterpress button badges...

If you like a little letterpress in your life, then these buttons are ideal for you. Great for anyone who loves letterpress & all things print... ideal for any pattern or ornament addict...

Are your coat lapels looking a little naked? Do you have a scarf or hat that needs a little pick me up? Or a bag crying out for some ornament? Then these buttons are just the ticket.

They also make a lovely gift for the grown up button collector...

All buttons have been printed on Beatrice my Model No.11 Farley Proofing Press from Monotype border units 1348 & made by hand.
The border unit was designed by Jack Townend & released by the Monotype Corporation in 1958. Townend who was born in Bingley, West Yorkshire, taught graphic design, lithography & printmaking at the Ruskin School of Art at the time the units were designed (1952-1961). Townend is also known for writing & illustrating a number of children's books - A Railway ABC, Jenny the Jeep, Ben & A Story about Ducks…
The borders were cast by Jessie Reich at the Three Ton Bridge Foundry of Skaneateles, New York
You can choose from a single button in scarlet, turquoise or black… or a three colour set.

Materials:

48 gsm paper, Hawthorn Scarlet & black letterpress ink, 38mm metal backed button badge with safety pin.

Size & description:

These 38mm letterpress printed buttons come with a safety pin back... but still be mindful if giving to small children or accident prone adults!
© Red Eel Press 2018